The Difference Between Matchmakers and Dating Coaches
Matchmaking and dating coaching services are popular ways to help busy professionals find healthy relationships.
But what is the difference between matchmaking and dating coaches and how do you decide which service will benefit you the most?
We're here to help you understand these services so you can determine whether a dating coach, matchmaker, or combination of both will help you reach your relationship goals.
In this article, we'll cover:
7 differences between matchmakers and dating coaches
Benefits of matchmaking
When to hire a matchmaker
Benefits of a dating coach or lifestyle coach
When to hire a dating coach
How to know whether you need a dating coach or a matchmaker
The Difference Between Matchmakers and Dating Coaches
Matchmakers and dating coaches both offer a range of benefits and can be used to complement each other.
Here are 7 differences between matchmakers and dating coaches.
1. Goals
A lifestyle or dating coach works toward the goal of helping you enter the dating world as your best self. They'll also help you gain a solid understanding of what a successful, happy relationship would look like to you.
Working with a dating coach is more of a transformational journey. Our relationship coaches at Hytch operate on the belief that you have to be the right partner and your best self to find the right partner.
Matchmaking is focused on determining compatible matches for you, vetting any matches, and facilitating the introduction process. At Hytch, our matchmakers also give personalised insight after each date so you can get the most out of your experience.
2. Level of Involvement
A matchmaker will work on getting to know you to determine compatible matches for you. This process is more streamlined than the process of working with a dating coach, which is far more intensive.
When you work with our professional matchmakers, you can trust that every conversation and any information you share is always handled with complete confidentiality.
A dating coach gets to know you on a deeper level and spends more time with you to pinpoint areas that can be improved. Whether it is appearance, emotional health, communication, or other goals, a dating coach or lifestyle coach can help you move forward in your romantic life by helping you put your best self out there.
3. Life Skills
A dating coach or lifestyle coach will help you pinpoint your goals and then come up with a proactive plan for reaching them.
Whether you need help with communicating better, want to increase your self-confidence, need help reading social cues, understand body language, or just want to feel more empowered, a dating coach will work closely with you to build these life skills.
A matchmaker focuses specifically on getting to you to determine the most compatible matches for you. Our exclusive matchmaking services are aimed at individuals who are already solid and confident in their life skills.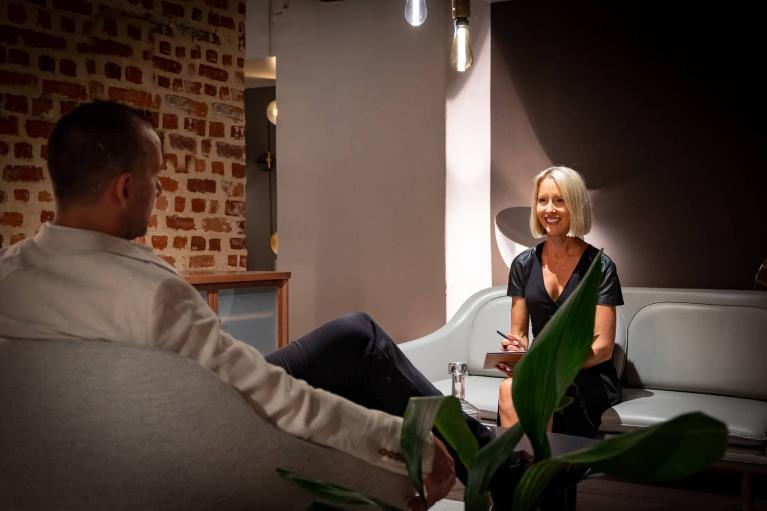 4. Self Worth Work
Having higher self-esteem and a deep understanding of your self-worth will naturally bring you healthier relationships and better matches. A dating coach can help you improve your confidence, work through weaknesses, improve your social skills, and give you the tools you need to date and socialise effectively.
You May Also Like: 5 Steps to Boost Your Confidence as a Man
5. Style Tips
A professional matchmaker focuses specifically on determining compatible professional singles that have the potential to be a healthy relationship option for you.
A dating coach or lifestyle coach can help you put your best foot forward before you meet these matches.
If you struggle in terms of personal grooming, understanding body language, or need help improving your style, a dating coach can help you learn to take better care of your physical appearance. When you feel your best, you'll be able to enter the dating world with more confidence and naturally attract more interest.
You May Also Like: How to be More Attractive to Women – 10 Tips on How To Increase Attraction
6. Time Commitment
For many of our clients, time is one of the most important aspects of the dating process. So many of the clients we work with at Hytch run successful businesses or hold high-powered jobs that prevent them from having the time they need to date.
Our matchmakers can streamline the dating process, saving you significant time and allowing you to stay focused on your professional life. Exclusive matchmaking is ideal for clients who want to pursue their professional goals without sacrificing their chance at love.
A dating coach is a more time-intensive process. However, even if you are a busy professional, we can tailor a solution for you that still allows you to experience the benefits of a lifestyle coach or dating coach.
7. Effectiveness
Depending on your goals, a dating coach and matchmaker will have varied outcomes. The effectiveness depends on your current situation, needs, and goals.
For instance, a busy professional who is already confident in themselves and their dating skills may not want to invest the time needed to work with a dating coach.
Ultimately, our experts at Hytch will help you determine the most efficient route that will help you achieve your goals.
For some individuals, this means a combination of lifestyle coaching and exclusive matchmaking services. When combined, a dating coach and matchmaker can complement each other and give you your best chance at finding the relationship you want.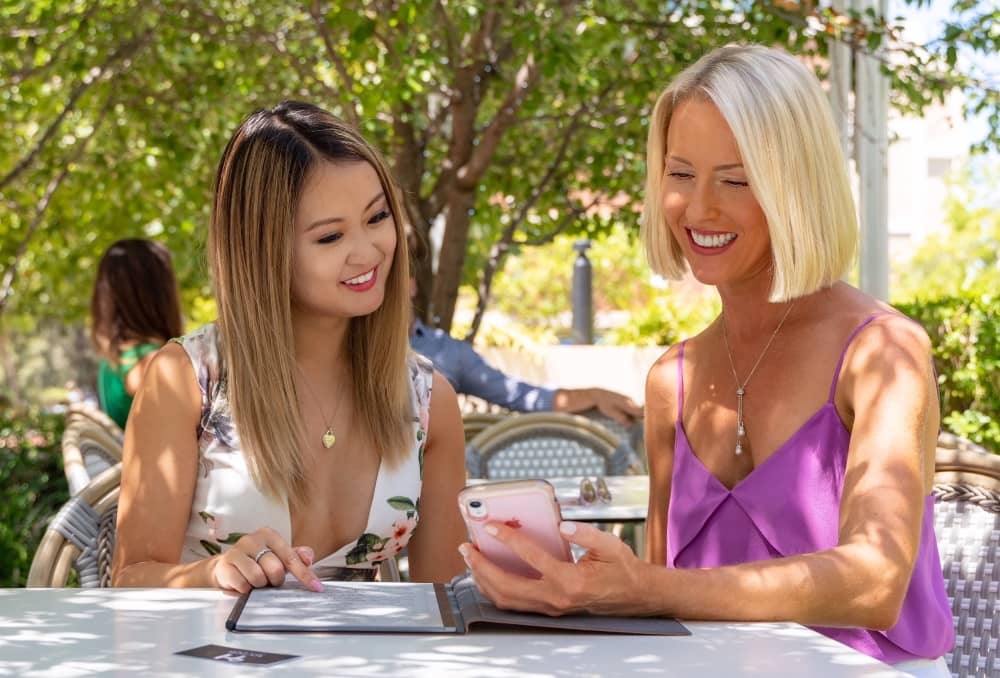 What Are the Benefits of Working With a Matchmaker?
There are a variety of potential benefits of using exclusive matchmaking services.
When you work with our professional matchmakers at Hytch, you will enjoy benefits such as:
Save time by having a professional matchmaker put in the effort of lining up dates, figuring out matches who will complement your lifestyle and personality, starting conversations, and more
We'll handle all the background checks and personally vet each client
Eliminate the worry of trying to meet strangers or approach potential matches without a prior introduction
Gain valuable insight after each date and personalised feedback
Meet other compatible singles who match your calibre of success and complement your personality
When to Hire a Matchmaker
Our exclusive matchmaking services at Hytch are ideal for individuals who:
Have a time-intensive, high-powered career that prevents them from having an active dating life or meeting women organically in social settings
Want to meet other quality, professional singles
Want an expert to vet and screen potential matches for them
Are tired of repeating the same relationship patterns and want to find a more compatible match
Are already confident in their dating and social skills but just don't have the time to find the right partner
What Are the Benefits of a Dating Coach?
Our lifestyle coaches and relationship coaches can help you:
Learn what works for you and what doesn't in terms of dating
Recognise your strengths and weaknesses and take practical steps at enhancing your strong areas and working on weaknesses
Enjoy personalised guidance and feedback through every step of your journey
Learn valuable skills that will improve your dating life and other aspects of your life as well
Enhance your style and grooming
Stay accountable and motivated
Enjoy a better ROI if you are also using our exclusive matchmaking services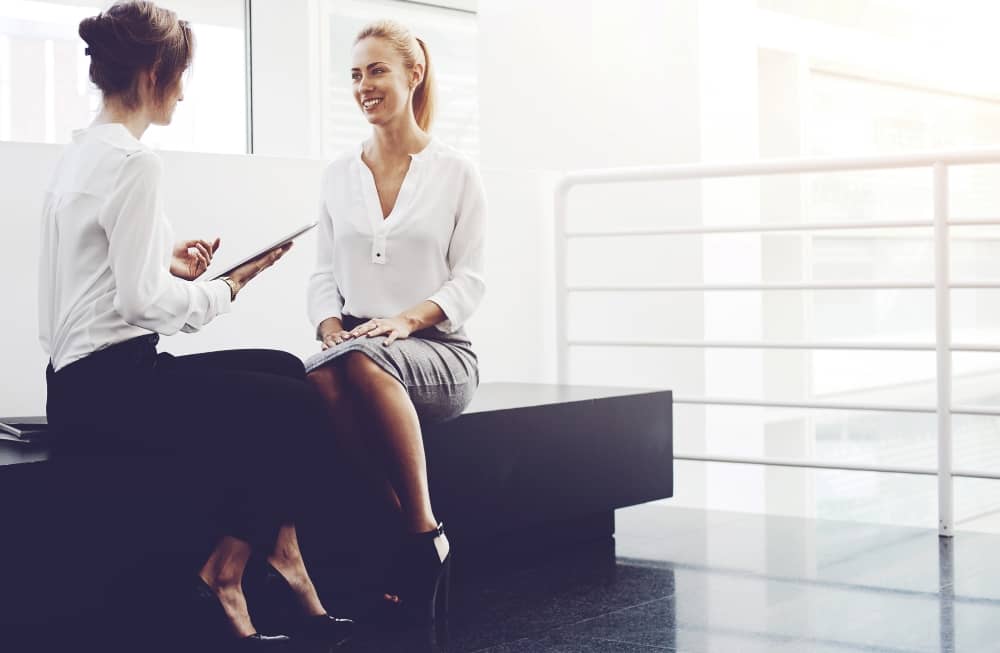 When to Hire a Dating Coach or Lifestyle Coach
At HYTCH, we believe the most important relationship in your life is the one you have with yourself.
When you have a deep understanding of yourself and know your self-worth, you will naturally experience better relationships, both romantically and platonically.
Here are some reasons you may want to work with one of our professional lifestyle coaches or relationship coaches:
You want to improve your emotional and social intelligence
You want to improve your self-esteem
You want to improve your self-image
You are just getting back into dating
You want to improve your communication skills
You want to understand body language and social cues better
You want to learn how to build emotional connections
You want personalised guidance and accountability from a professional
Should I Hire a Matchmaker or a Dating Coach?
At Hytch, we believe in an individualised, comprehensive approach to matchmaking. That's why we offer exclusive matchmaking services, as well as lifestyle coaching and relationship coaching.
Whether you are too busy with your professional life to find potential matches or are tired of getting stuck in the same relationship patterns, we'll develop a solution tailored to your needs and goals.
Are you already confident in your social and life skills and simply looking for a professional to save you the time of finding compatible matches? Or do you need help improving your social skills and boosting your confidence before you enter the dating scene?
Contact us today for a confidential, free consultation so we can develop a personalised strategy to help you achieve your goals. We'll help you determine if a relationship coach, lifestyle coach, or professional matchmaker will ensure the best outcome for you.