What Makes a Man Fall in Love?
Dating and falling in love can be one of the most exciting experiences. But love is also extremely complex.
Have you ever wondered if someone feels the same about you? Or wondered what makes a man fall in love with a woman?
Love involves a balance of mutual respect, shared interests, chemistry, trust, and a genuine desire to be around each other.
Our matchmaking professionals are here to help you understand some of the biggest reasons a man will fall in love with a woman and how to nurture these traits and feelings in a relationship.
What Makes a Man Fall in Love?
1. Chemistry
There is no doubt that chemistry plays a significant role in falling in love. Physical attraction and chemistry are crucial aspects of a man falling in love with you.
Of course, both men and women often have a 'type', but chemistry can go far deeper than that. Physical and emotional chemistry is often hard to explain and cannot be forced. Those certain sparks and connections you can't ignore just happen sometimes.
You can foster existing chemistry between you and your partner by maintaining open communication about your physical needs and desires, being honest with each other, and being clear if you are uncomfortable about something.
2. Emotional Compatibility
Emotional compatibility is just as important as physical compatibility. Experiencing a deep understanding between each other, having empathy for one another, and having effective communication are crucial aspects of a meaningful, long-lasting relationship.
Do you and your partner end up fighting over little things? Do you struggle to know how to support each other on hard days? Do you know whether your partner wants space when they are stressed out? Do you and your partner have patience for each other and a healthy dynamic?
One of the most important parts of fostering an emotional connection is mature, open, honest, healthy communication. View yourselves as a team and work on solving problems together, without blaming your partner or throwing accusations.
Healthy communication and a strong emotional connection are both important factors in a man falling in love with you and vice versa.
Read More: 10 Tips for a Happy, Healthy Relationship
3. Respect and Admiration
Everyone wants to feel appreciated, recognised, and validated — especially by their romantic partner. Be sure to show appreciation when he does something sweet for you and let him know what a positive difference he makes in your life,
Along with treating your partner well, it also means extending respect and kindness to those around you, such as your family, his family, friends, co-workers, service workers, animals, and strangers.
Showing him that you are respectful and kind to both him and others is a hugely attractive trait and helps him see what a nurturing, thoughtful partner you would make.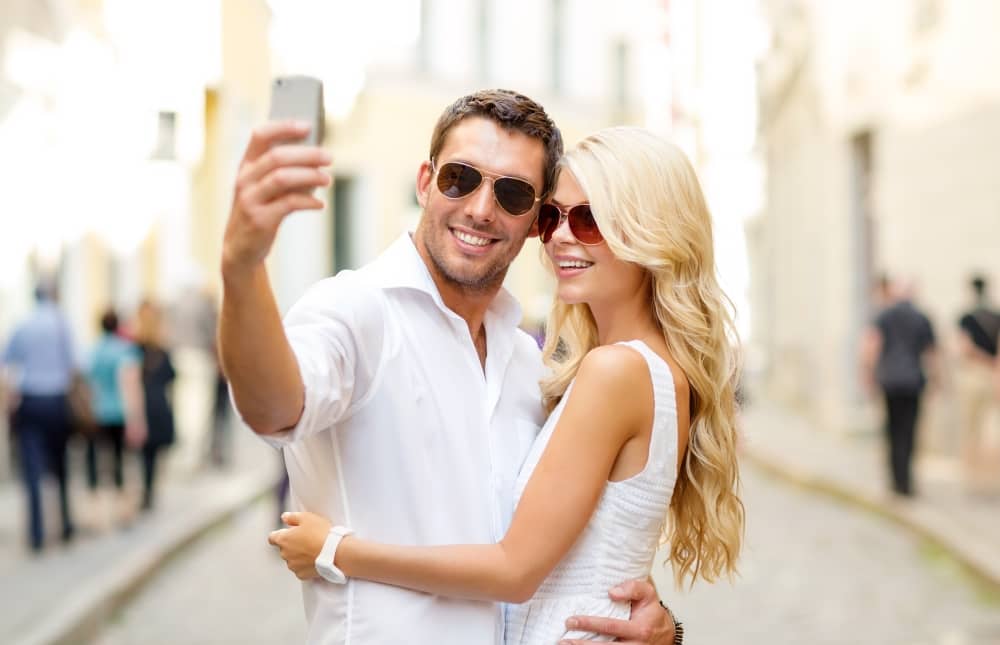 4. Authenticity
Being genuine to yourself is easily one of the most attractive traits out there, whether you are a man or a woman.
When you are genuine and authentic with him, it makes it more comfortable for him to be his authentic self with you. When you're approachable, genuine, and authentic, it will encourage him to be comfortable and vulnerable with you.
When you are both upfront and genuine, it also helps ensure there is no time wasting for either of you.
5. Support and Encouragement
Support and encouragement are also important factors in what makes a man fall in love. Emotional closeness and continuous support help foster a deep bond between you and your partner.
Support him as he works toward his professional goals, encourage him to pursue hobbies that bring him joy, and be vocal about your admiration for him. All of these aspects will help him feel loved and ensure you experience the same support and encouragement in return.
6. Sense of Humour
It is widely known that a sense of humour is hugely attractive to both men and women. Men gravitate to partners who laugh a lot, enjoy life, and have a positive outlook. If you have a natural ability to turn stressful situations into light-hearted moments, your partner will appreciate you for it.
A shared sense of humour is an amazing indicator of strong compatibility. It allows you to laugh together and enjoy spending time with each other when you can laugh over similar things, give and take some light-hearted sarcasm, or find humour in just about any situation.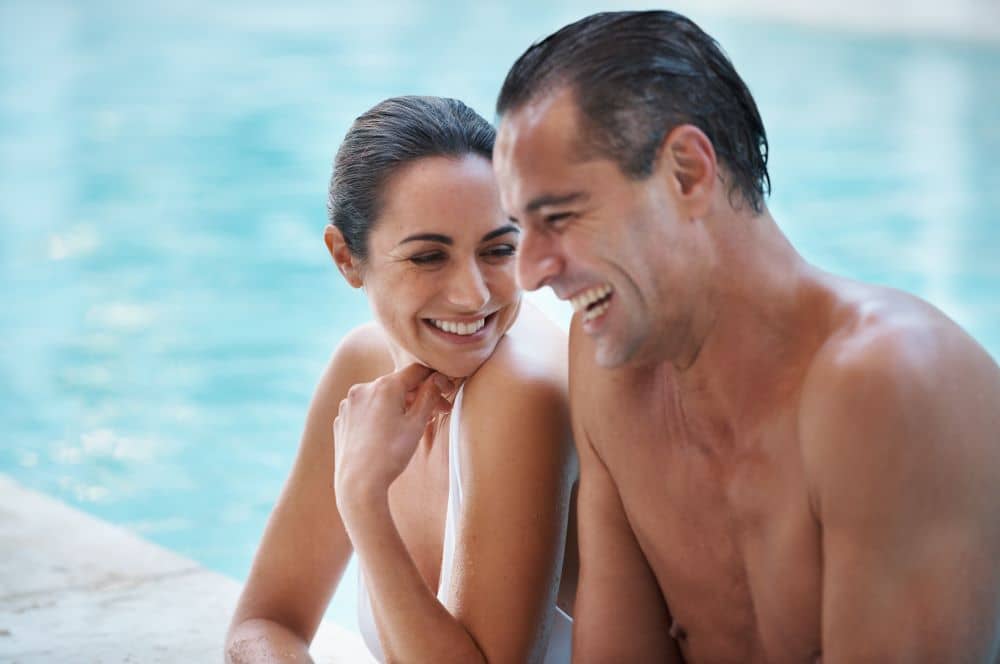 7. Shared Values and Goals
When your values and goals align, this is one of the key aspects of a man falling in love. When you and your partner share a vision for the future and have similar principles, you can both learn from each other, encourage each other, and support each other.
This shared vision for the future also means you can inspire each other and push each other to achieve your goals and continue growing together.
Of course, you don't need to outline a future together during the initial stages of a relationship. However, at some point, it is important to have honest, open communication about where you see yourselves in the future.
You'll want to discuss questions, such as:
Where do you picture wanting to live?
Do you have kids someday?
Do you want to have kids as soon as possible or do you want to travel and establish a solid career before having kids?
Is there a certain type of house you dream of owning?
It is important to make sure your major goals align with each other, or at least to be aware of each other's life goals and dreams.
8. Trust and Loyalty
Trust, reliability, open communication, and loyalty are absolute necessities in a healthy, happy relationship.
To help ensure a deep bond and trust, make sure you are both on the same page in the relationship. Have open discussions about where you see the relationship headed, and what your boundaries and expectations are.
Is this a committed relationship with a mutual vision for the future? Or are you both looking for something low-key and casual for now?
Does a casual relationship mean you or your partner or still open to meeting someone new or seeing other people? It doesn't have to be right away, but at some point, it is imperative to make sure you and your partner are on the same page.
Read More: A Guide to Setting Healthy Boundaries in Relationships
9. Independence
Individuality is hugely attractive. When you have your interests and goals, he'll see you as driven and interesting. He will likely even be inspired by you. Men often love a woman who is confident in taking care of herself and pursuing her own goals and interests.
If you put off your entire life or set your goals to the side to constantly check in with him or cater to his every need, it can end up pushing your partner away.
Make sure you continue fulfilling your ambitions and dreams and participating in your favourite hobbies, while also spending plenty of time with your partner. When you are confident and secure in the relationship, it helps him feel the same.
10. Time and Patience
If you're looking to build a lasting emotional connection with someone naturally, it takes time. A man will respond to a woman who isn't in a rush to connect with someone. If you try to force a bond or rush things, it will almost always push a man away.
A genuine connection builds naturally over time and does not need to be forced or hurried along in any way. You can make your intentions or needs in a relationship clear by letting a potential partner know that you are looking for a more serious, long-term commitment. But from there, let things happen naturally.
Looking for something more casual or short-term? Be sure to let a man know exactly what you are hoping to get out of the relationship.
Either way, allow connections to build naturally and with no sort of timeline.
Men also gravitate toward women who are patient with them and accept them for who they are — faults and all. Show your partner grace and patience and they will appreciate it and will likely return that same grace to you in the relationship.
Looking for Love?
At Hytch, we know it can be tough to meet professional men when you are so busy with your career and goals. The dating world can feel impossible to navigate, but we're here to be your trusted matchmaking professionals.
Whether you simply haven't had the time for romance or have been disappointed with your experience on traditional dating sites, HYTCH is dedicated to taking the confusion out of dating and replacing it with meaningful, genuine connections with single professionals in your area.
With us, there is no time wasting. True romantic connections are incredibly complex, but we do all the hard work for you. Instead of relying on the one-size-fits-all approach that almost all dating sites use, we connect high-calibre single women in Perth with eligible professional men through our expansive network of quality Perth singles.
Our matchmaking for professionals network was designed to connect eligible Perth singles with no time-wasting and no hassle. Enquire today for a completely discrete, informal discussion and we'll answer your questions and help you learn more about how our matchmaking for professionals can help you find the relationship you are looking for.