The Best Tips for What to Wear on a First Date
Whether we like it or not, our appearance plays a role in how we are perceived. This is especially true on a first date.
We know choosing a first date outfit can feel daunting, so we've put together a guide on what to wear on a first date. We'll cover the yes and no's of what to wear on a first date so you can choose an outfit with confidence and calm some of your first date nerves.
Whether you are a woman looking for a first date outfits guys love or a gentleman looking to make the best impression, our guide on what to wear on the first date has you covered.
What To Wear on a First Date – Tips for Men
Here are our top tips and first date outfit ideas for guys:
Pay Attention to Fit – An outfit that is ill-fitting, baggy, or loose can appear sloppy. Aim for fitted (but not skin-tight) clothes that hug your body without constricting it. Think straight-leg jeans, a slim-fitting button-down shirt, and a tailored jacket.
Pass on the Hoodies – You want your date to see that you have put effort into your look. Hoodies are a surefire way to appear careless. Instead, bring a nice sweater, or crew neck jumper if you think you may get cold.
Pass on a Tie – Sure, ties look dressy, but they can make you look stuffy, overdressed, and too serious. Stick to a tailored suit or dress shirt instead.
Skip the Busy Patterns – Pass on crazy patterns and outlandish prints. If you enjoy showing off your personality through your clothes, choose a smaller piece to focus on.
No Hats or Sunglasses – If the date is a bit more chilled, especially if it's indoors, skip a hat or sunglasses. Both give off the impression of trying to hide something or being closed off.
Polish Your Shoes – Make sure your shoes are clean and polished. If wearing sneakers, make sure they are in good shape and free of scuff marks.
Use a Spritz of Your Favourite Cologne – Smelling good is an important part of a first date outfit. Make sure to only use a small spritz.
Opt for Neutral Colours – Think tones such as black, white, navy, and grey. Neutral, muted colours appear sophisticated, grounded, and put together.
Be Crease Free – Make sure your clothes are free of wrinkles or lint. Start getting ready 10 minutes earlier and get out the iron!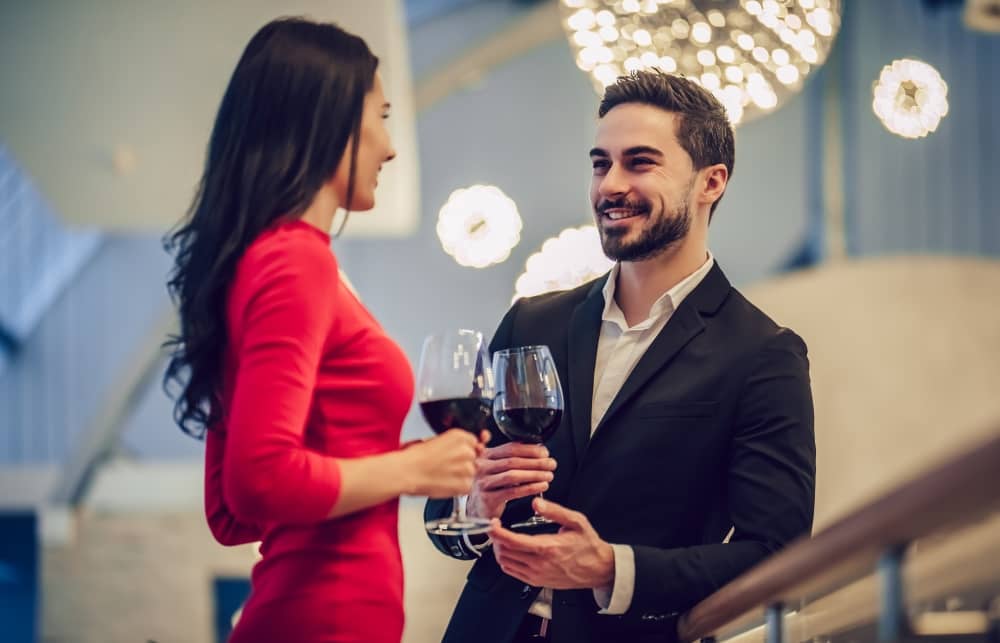 What to Wear on a First Date – Tips for Women
Here are our best tips for how to choose a first date outfits guys love:
Don't Wear A Brand New Outfit – When choosing a first date outfit, avoid wearing brand new clothes. You don't want to show up for your date only to find out your new dress is restrictive, or your new blouse is itchy or uncomfortable or has a strap that falls constantly. Instead, wear pieces you have worn previously and know are comfortable and properly fitting.
Don't Overthink It – There's no need to spend hours going back and forth over what to wear. Stick to a simple, timeless, comfortable look and you can't go wrong.
Show Off Your Neck and Shoulders – While we often think of the cleavage as a go-to area to show off, consider highlighting less common areas such as the shoulders, collarbone, back, or neck. Try wearing your hair back or to one side, wearing a one-shoulder top, or wearing a blouse with an open neckline.
Opt for a Natural Look – Just as sticking with a neutral, clean, classic look is often a great choice for a first date outfit, steer clear of makeup that is too bold or heavy. When in doubt, follow the rule of focusing on one bold feature (i.e. a bold lip but understated eyes or a smokey eye with a neutral lip)
What to Wear on a First Date – The 5 Best Tips for Both Men and Women
1. Make Sure Your Outfit Is Comfortable
What is the best outfit to wear on a first date? The most important consideration when choosing an outfit for a first date is making sure it is comfortable, not too tight, does not ride up or bunch up, and isn't too warm or cold.
Body language plays a key role in making a good impression. Leaning in, making eye contact, and other gestures convey how you are feeling without needing to tell your date. In the same way, negative body language can send your date nonverbal cues and make you seem less interested.
Trying to cover your stomach because your outfit feels too tight or crossing your arms because you are cold and did not bring a coat can both make you appear closed off. These cues can easily be misinterpreted by your date as disinterest.
Wearing an outfit that is comfortable and properly fitted will help you stay fully present on the date and avoid sending the wrong body language.
2. Wear What You Feel Confident In
Along with making sure your outfit is comfortable, choose a look that makes you feel good. The best outfit to wear on a first date is one that makes you feel like your authentic self.
Hate suits? Don't wear one. Stick to a wrinkle-free button-down and fitted jeans. Hate dresses? Don't pressure yourself to wear one. You certainly want to look put together and polished, but there is no need to dress in clothes that do not fit your style.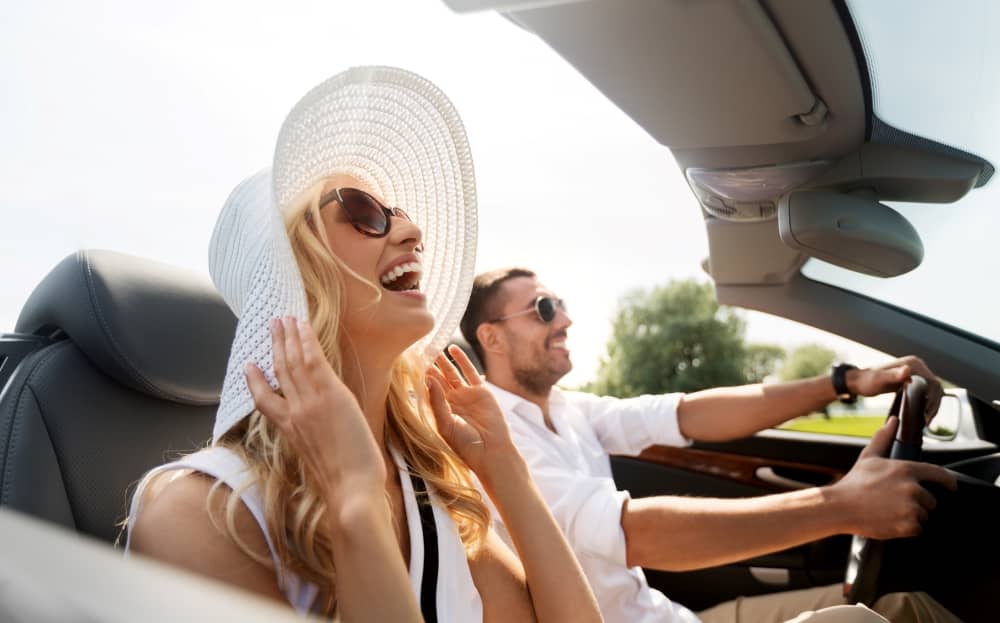 3. Avoid Looking Too Trendy
Classic, simple styles are usually best for first dates. Overly fashion-forward or trendy outfits can make you appear unapproachable and make it seem like you tried too hard. The goal of a first date outfit is to look classic, put-together, and effortless.
For men, consider a button-up shirt or basic t-shirt (wrinkle-free of course), well-fitted jeans, jacket, dress shoes, and a watch. For women, consider a cute dress or a blouse with jeans and your favourite accessories.
4. Consider the Location of Your Date
One of the most important factors when choosing a first date outfit is the location of your date. Are you seeing a movie? Meeting at a coffee shop? Having a picnic? Going for dinner and drinks? Consider the location or venue of the date and dress accordingly.
Consider if the venue is more casual or elegant and be sure to bring an extra layer if you tend to run cold.
5. Add a Bit of 'You' to Your Look
Your outfit should provide your date with a hint of your personality and personal style. Wear something that makes you stand out a little bit and adds a unique hint to your outfit.
Consider including your favourite colour in your look, spritzing on your signature scent, or wearing your favourite pair of shoes or accessories.
Need More Dating and Lifestyle Tips?
We hope you found our tips on what to wear on a first date helpful. Ultimately, your first date outfit should be comfortable, indicative of your style, and provide a glimpse into your personality.
We know how important first impressions are for first dates, which is why our matchmaking approach also involves lifestyle consulting and coaching. Our team is here to provide you with the knowledge and tools to help you put your best self forward and increase your chances of finding a fulfilling relationship.